AN INSTRUMENT FOR CHOOSING THE TYPE OF LOW VOLTAGE ELECTRIC SWITCHBOARD ON THE FRENCH MARKET
What is the Service Index (SI)?
Used for a long time on the French market, the Service Index (SI) was conceived to determine in a simple and precise way the type of distribution or motor control switchboard that responds to the requirements of the plant and of the customer. The Service Index (SI) is an instrument that allows each user or each specifier to characterise the requirements to which the low voltage electric switchboard must respond in terms of the work to be carried out on it in relation to the operating controls, maintenance, and evolution. The objective of the Service Index is to qualify the level of service provided by any type of low voltage switchboard and to deal with all the types of servicing in the various periods of its lifetime.
There are three reasons for specifying a Service Index (SI) for a low voltage switchboard:
Each SI corresponds to a concept of functional unit (FU) of the switchboard (fixed, removable, withdrawable unit).
- Each type of functional unit (FU) of the switchboard (fixed, removable, withdrawable unit) corresponds to a technical-economic need, a level of authorisation of the maintenance personnel, a level and a maximum servicing time in case of a fault or modification of the installations.
- The choice of a high SI corresponds to a precise design aspect as regards the need for continuity of service and the operational safety of the switchboard.
---
The composition of the Service Index (SI)
The Service Index is composed of three fields, each with numbering that can go from 1 to 3.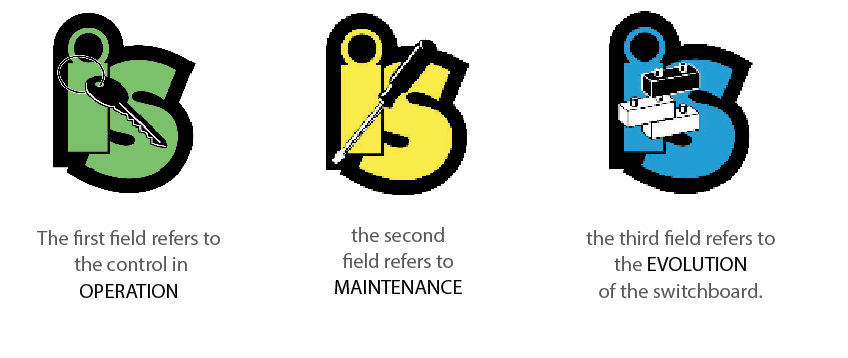 Operation means the status in which the switchboard is in operation and it may be necessary to work on it or parts of it to verify equipment, take measurements, make adjustments, etc. Maintenance means the status in which the switchboard undergoes servicing to restore the original conditions (in whole or in part). Evolution refers to each intervention aimed at modifying the switchboard or adding functional units to the switchboard. The table to the right summarises the criteria for choosing the Service Index (SI). The service continuity increases with the value of each number, and it is important to note that each number is independent from the other. The minimum index is 111 (referring, for example, to switchboards with fixed compartments with fixed equipment), requiring cutting off power and disconnections for manual adjustment operations. The maximum index is 333, which regards in particular the withdrawable drawers for motor start or distribution with mobility index WWW and test condition. With the switchboards of the MULTISYSTEM line, the Service Index can be assigned to each functional unit. With the mix of units, the choice can be made for each application in order to optimise and to reduce investments to that which is strictly necessary.